Tuesday, December 10, 2013
For the past few years Hollywood has bombarded us with a plethora of unnecessary and unimaginative sequels, prequels and remakes. One thing we can't say is that the Wachowskis' haven't pushed the visual and intellectual envelope since they changed the sci-fi game with the Matrix trilogy.
The siblings have unleashed the trailer for their new film Jupiter Ascending, in which Channing Tatum stars as a Splice, which is a half human and half wolf.
In the new film from "The Matrix" directors, opening in 3D, 2D and IMAX 3D theaters on July 25, 2014, Jupiter Jones (Mila Kunis) was born under a night sky, with signs predicting that she was destined for great things. Now grown, Jupiter dreams of the stars but wakes up to the cold reality of a job cleaning toilets and an endless run of bad breaks. Only when Caine (Channing Tatum), a genetically engineered ex-military hunter, arrives on Earth to track her down does Jupiter begin to glimpse the fate that has been waiting for her all along - her genetic signature marks her as next in line for an extraordinary inheritance that could alter the balance of the cosmos.
I have been a fan of the Wachowski's since Bound, and while a lot of people didn't like Cloud Atlas I quite enjoyed the film. Jupiter Ascending will hit theaters on July 15, 2014.
Posted by

Kris Avalon
at 2:17 AM
No comments:


Monday, December 9, 2013
Here's a story I thought would be interesting to talk about. So apparently there was a study done by Seth Stevens-Davidowitz from The New York Times and he discovered that there are a lot of men in America who are married to women but secretly have a burning desire for the peen.
Here is what was discovered:
* At least 5 percent of American men are "predominantly attracted" to men.

* Millions of gay men are still in the closet to some degree; one-tenth of gay men say they haven't come out to most of the important people in their lives.

* Gay men are half as likely as straight men to be open about their sexuality on social networks.

* More than one quarter of gay men hide their sexuality from anonymous surveys; about 3.6 percent of American men tell anonymous surveys they are attracted to men.

* While some gays move out of less tolerant states, it's not as many as you'd think. The openly gay population of those states would only be about 0.1 percent higher if they stayed.

* In all states, about 5 percent of porn searches are for gay porn, suggesting that there are just as many gays in less tolerant states as anywhere else.

* For every 20 percentage points of support for marriage equality, about one-and-a-half times as many men from that state will identify openly as gay on Facebook.

* A "large number" of gay men are married to women. Google searches suggest wives suspect their husbands of being gay. Like, a lot. Especially in the super Bible states.
Keep in mind this is all going down in conservative states, but I wouldn't be surprised if there are some men suffering in liberal cities as well, such as New York, LA and DC. Even though the statistics were taken from apps and sites that people frequent, it's still shocking that they only discovered 5% since that seems like a pretty small number. Of course I feel there are more guys out there than what's being reported, and it also shows that we still have a long way to go in regards to equality and fully embracing your true self.
Posted by

Kris Avalon
at 1:18 PM
No comments:


Posted by

Kris Avalon
at 1:09 PM
No comments:


Now that all fourteen queens have been officially announced, NewNowNext has revealed a teaser of all the dolls in and out of drag as Hi Fashion's Amazing plays in the background. You're welcome!
• Adore Delano of Azusa, CA
• April Carrion of Guaynabo, Puerto Rico
• BenDeLaCreme of Seattle, WA
• Bianca Del Rio of New York, NY
• Courtney Act of Los Angeles, CA
• Darienne Lake of Rochester, NY
• Gia Gunn of Chicago, IL
• Joslyn Fox of Worcester, MA
• Kelly Mantle of Los Angeles, CA
• Laganja Estranja of Los Angeles, CA
• Magnolia Crawford of Los Angeles, CA
• Milk of New York, NY
• Trinity K. Bonet of Atlanta, GA
• Vivacious of New York, NY
Posted by

Kris Avalon
at 12:57 PM
No comments: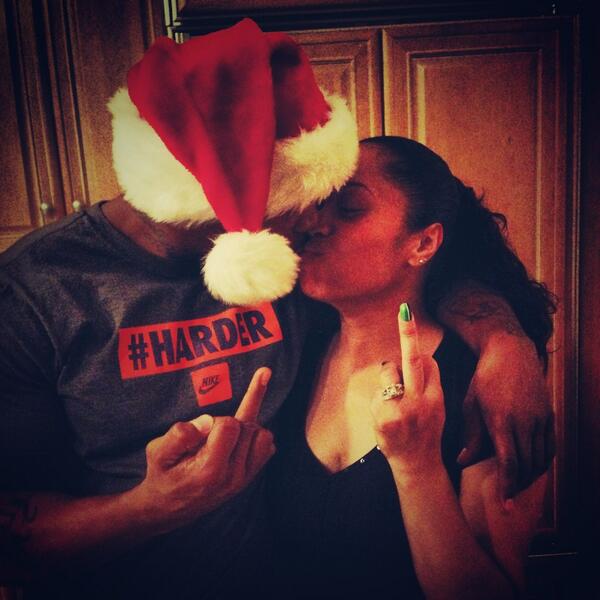 Since Ja Rule is currently in the business of taking himself over to Twitter to deny rumors that he has been dickmatized while serving time in prison for tax evasion, the bootleg DMX decided to post the following picture of he and his wife giving the finger to his haters (aka the three he has left since no one is checking for his career anymore).
So instead of me wasting valuable time on Ja Rule's unnecessary response, let's all take a moment to remind ourselves of some of the loudest protesters in the industry who have denied and one who has even gone as far as to sue any tabloid that even insinuates that they take it in the butt (yes yes what!).
Tom Cruise
Bruno Mars
John Travolta
Jeremy Renner
Kordell Stewart
Tyler Perry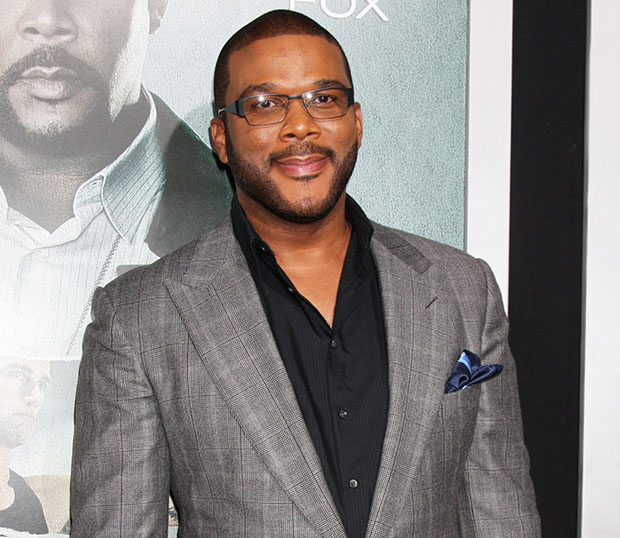 Will Smith
One Direction's Harry Styles and Louis Tomlinson
Matthew McCanaughey
Kerry Rhodes
Posted by

Kris Avalon
at 2:02 AM
No comments:


Lady Gaga

is currently overseas promoting her new album ARTPOP, and the singer stopped by one of my favorite shows Alan Carr Chatty Man. She performed two songs, talked about her new album, talked about nearly going insane (I always thought she was always at the brink of being five cans short of a six pack) and at one point even called for a boycott of the upcoming Sochi Olympics. I must say I liked the fact that she just gave a straight performance and cut back on the bafoonery, because every time she starts with one of her many unnecessary stunt queen antics, it just makes her come off as desperate.
Check out her performances of Dope and Do What U Want and also her funny interview with Alan below...
Posted by

Kris Avalon
at 1:34 AM
No comments:


Posted by

Kris Avalon
at 1:17 AM
No comments:


The stars came out in droves to support Cyndi Lauper's Home For The Holidays event at the Beacon Theater last night. P!nk, Josh Groban, Rosie O' Donnell, Nelly Furtado, Indigo Girls, Susan Sarandon and Big Freedia all lent their time and their voices to support homelessness among the LGBT youth in New York City. The event benefited Lauper's True Colors Forty To None project, which of course she started to help the youth, in which homelessness is at a whopping 40%.
I love Cyndi for what she is doing and I wish all those so-called major pop stars that claim to love their gay audience would really show their support by throwing their time in a cause such as Cyndi's and not only acknowledge their gay fans whenever they have a new album to promote.
Check out some highlights from the event below...
Posted by

Kris Avalon
at 1:17 AM
No comments:


Sunday, December 8, 2013
Posted by

Kris Avalon
at 11:39 AM
No comments:


Here is something I never thought in my lifetime that I would be printing but here goes. Word on the street is that La Toya Jackson tied the knot with her longtime friend and business partner Jeffre Phillips on Friday. According to RadarOnline, the only known attendees were Katherine Jackson and Michael Jackson's first born adopted son Prince, but no word if any other members of the Jackson clan were present. I should also point out that this is Jackson's second marriage, her first being with manager Jack Gordon who we later learned physically and mentally abused her throughout their seven year marriage.
As for Phillips, he made it quite obvious that he deeply cared for La Toya, and even went as far as to propose to her on her OWN reality series Life With La Toya. I personally thought it was a ploy on his end to make the show interesting, because I get a miss Honey vibe from him. No word if the nuptials were captured on film or if there will be a second season of La Toya's show, but I will keep you all posted on this story as it develops.
Posted by

Kris Avalon
at 11:36 AM
No comments:


I hope you have patience watching this, because Lana's long ass video clocks in at a whopping 27 minutes.
Posted by

Kris Avalon
at 11:18 AM
No comments:


Jay Z rates his body of work from best to worst, and I'm not surprised that he didn't place nine-time Grammy nominated Magna Carta Holy Grail at the bottom of the pile.
Posted by

Kris Avalon
at 11:08 AM
No comments:


P!nk covers the latest issue of Billboard magazine's Women In Music issue, and recently announced that she will be performing at the 2014 Grammy's. Congrats on your nominees girl, and if you are in need of more P!nk, be sure to check out her Truth About Love Tour this weekend on Epix, which is giving a free weekend preview to non-subscribers.
Posted by

Kris Avalon
at 11:05 AM
No comments:


Movies
5 Deadly Venoms
Aliens
Another Gay Movie
Blade
Blade Runner
Boy Culture
Brokeback Mountain
Die Hard
E.T.
Eating Out
Enter the Dragon
First Blood
Friday the 13th (1980)
Inception
Jaws
Kick-Ass
Kill Bill
Milk
Mysterious Skin
Night of the Living Dead
Piranha
Raiders of the Lost Ark
Salt
Saw
Shortbus
Speed
Spider Man 2
T2
The Bourne Trilogy
The Circuit
The Crazies (2009)
The Dark Knight
The Empire Strikes Back
The Fluffer
The Goonies
The Lost Boys
The Matrix
The Monster Squad
The Road
The Road Warrior
The Terminator
True Lies