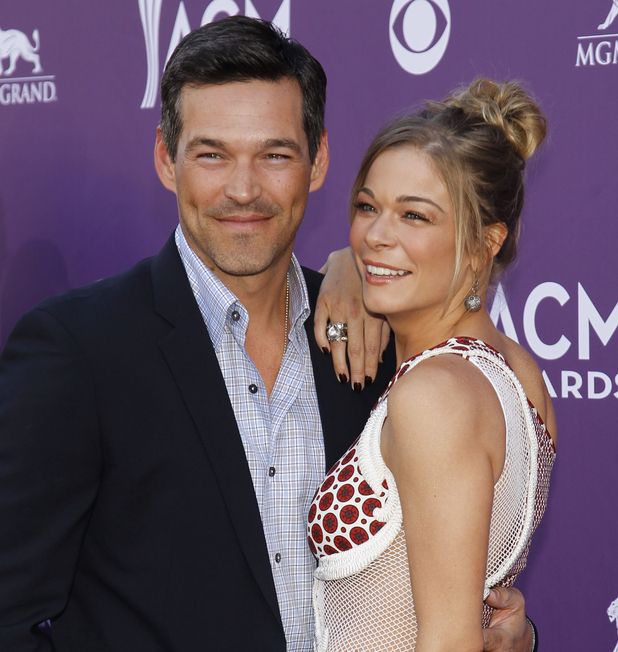 A few months back it was revealed that LeAnn Rimes and Eddie Cibrian were shopping around a sitcom or something of that nature based on their relationship. Now comes word that VH1, who is pretty much giving anyone their own show these days has given the greenlight by picking up the series.
The six-part show will feature LeAnn as she promotes her latest album (which charted poorly, by the way) and Eddie as he sits on his unemployed ass while he searches for acting gigs and spends up what's left of Leann's money. The series will be produced by the same people who brought you the hit reality series Duck Dynasty so expect plenty of blowing coming from Leann's duck lips.
"We are really excited to be working together on a unique show that will give you a glimpse into who we really are or better yet who we're really not. We're thrilled to partner with VH1 and the Gurneys to put our spin on a project full of love, humor and music."
I think they should call the series The Luck Dragon And The Golddigger because I don't know anyone who wants to watch a couple, who fell in love and got married after cheating on their significant others while meeting on the set of a Lifetime movie. Then again, I could be wrong. Tori and Dean met under the same circumstances and they endured many seasons with numerous hit reality series. Somewhere in Beverly Hills Brandi Glanville is sharpening her knives at the fact that for two years she has made The Real Housewives of Beverly Hills actually watchable and here comes these two crumb snatchers trying to steal her reality thunder. And since Brandi isn't allowed to show her two children on RHOBH, if Eddie and LeAnn allows the kids to be on camera, I'm sure there will be hell to pay.
But I'm sure Brandi is getting the last laugh because according to reports, E! is also reporting that Brandi starts shooting her own spin-off show in a few weeks. As for what that means for her future on RHOBH, I guess we will find out if she will continue with the series once Andy Cohen makes the official announcement.