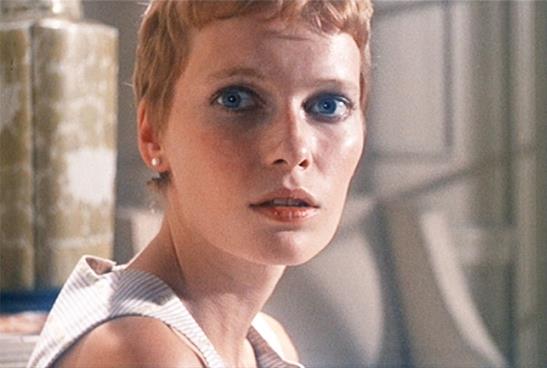 With the success of TV shows based on films doing well in the ratings (like Bates Motel and Hannibal to name a few), word on the street that two other classic horror films are heading to the small screen.
A series based on Rosemary's Baby has already been picked up, but a week later there is talk that The Exorcist is also heading to the small screen
According to Deadline,
Rosemary's Baby
will be a "remake/resetting" of the classic tale which was adapted by Roman Polanski and starred
Mia Farrow
.
Deadline is also reporting that Morgan Creek is
shopping
around a dramatic series based on the property - with a "brand new take" brought on by Slater - and it's garnering some interest "from broadcast and
cable networks
."
And that's not all. Another Stephen King book is being turned into a TV series. After the success of Under The Dome on CBS, a series is in the works on his bestseller The Tommyknockers. There was a miniseries that starred Jimmy Smits and Marg Halgenberger 20 years ago so it will be interesting to see what they will do with an update on the material. No word if they will appear in the new series.
While The Exorcist and Rosemary's Baby are two of my all-time favorite movies, I'm not sure how they would work on the small screen. The series would have to follow what has become of the son of Satan, which Rosemary discovered she gave birth to in the final moments of the film. I don't get how can you make devil possession interesting every week and as for The Tommyknockers as long as they follow the same formula of Under The Dome (in regards to the eerie scares and character development) they may have another hit on their hands. And I'm sure you've all heard about MTV developing a TV series based on Scream.