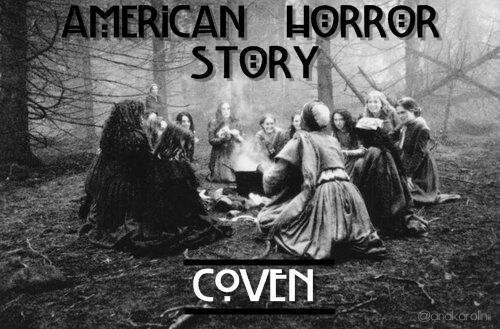 Not much has been revealed about the upcoming season of American Horror Story: Coven until now. All we knew is that some of your favorite actors from the previous two seasons would be returning along with some new blood added to the mix, including Kathy Bates, Gabourey Sidibe, Emma Roberts and Angela Bassett to name a few. Now I have some info on who will be playing who on the new season
The Hollywood Reporter
was at the
Television Critics Association's conference a
nd according to the outlet, Jessica Lange plays a witch named Fiona. The actress said she's still sorting out who her character is. Sarah Paulson is Fiona's daughter, Cordelia.
Kathy Bates is "Madame LaLurie, a Louisiana-born socialite and serial killer who kept slaves bound in her home" while Bassett plays voodoo queen Marie Laveau.
"It's been interesting being in New Orleans because there's such a regard and respect for who she was," Bassett noted of Marie Laveau. "She was a very influential person in the city. My character's based loosely on her … I read a novel by Robert Tallant called 'The Voodoo Queen' ... Very interesting. Yesterday, I was filming in the French Quarter, there's some Vodouns who showed me a few things, but I don't know if I need all that right now. I don't know exactly where it's going so I'm remaining open, just picking up little things ... talking to folk from [New Orleans] and getting a take on how they see her or what they feel about her, trying to sense who she was and her
power
in the 1800s as this black Creole woman."
"All these women are playing very iconic, very strong female characters," said executive producer Tim Minear, who was also at the conference. "The cast is off-the-hook amazing. FX is often thought of as a boys' network, but if you look at this murderer's row of actresses, this is going to be the most friendly place for women on television this season, until we start doing that thing we do that's not friendly.
"
I'm also hearing that the season will
jump around through various time periods, so things will no doubt get pretty weird as the episodes progress.
American Horror Story: Coven premieres this October on FX.